Really excited that I just found this Boston blog called Bostonography.
Boston•ography
The study of Greater Boston, Massachusetts through maps and graphics.
For a dying practice, Bostonography is reviving map making with happy mix of typography, design, and interactive quirks. A few of my favorites:

Stylized depictions of street and traffic patterns in the central Boston.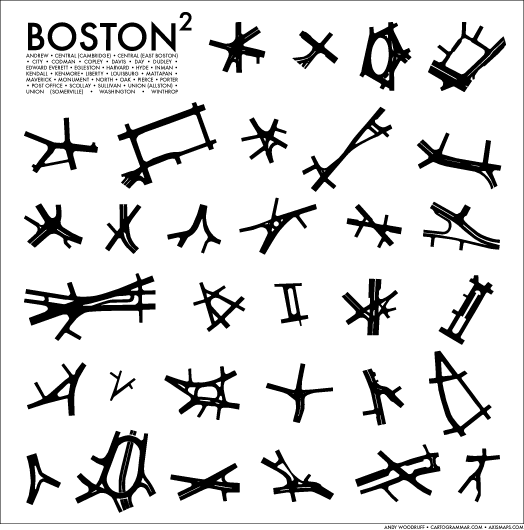 Every street in Massachusetts using the API from OpenStreetMap.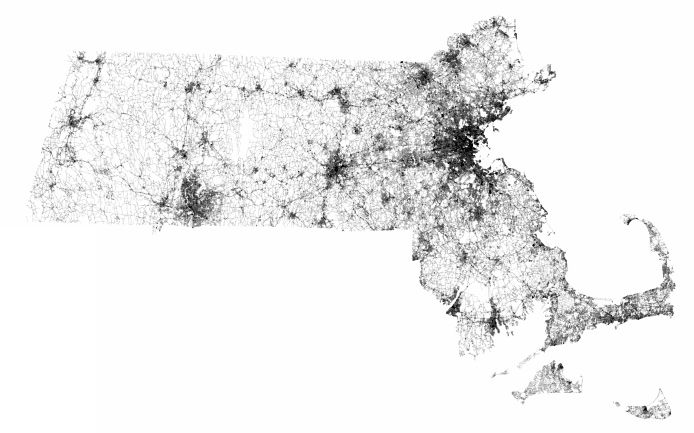 Massachusetts, only green spaces.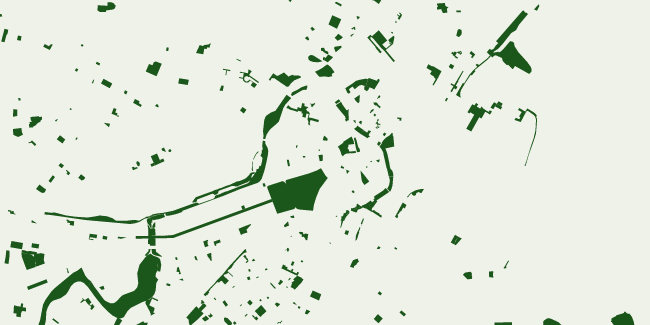 This one's my favorite. Pure nostalgia. You can download this and 14 other maps that were created from Notes for a People's Atlas of Greater Boston, a collaboration between Groundswell, AREA Chicago, and the Design Studio for Social Intervention, right here.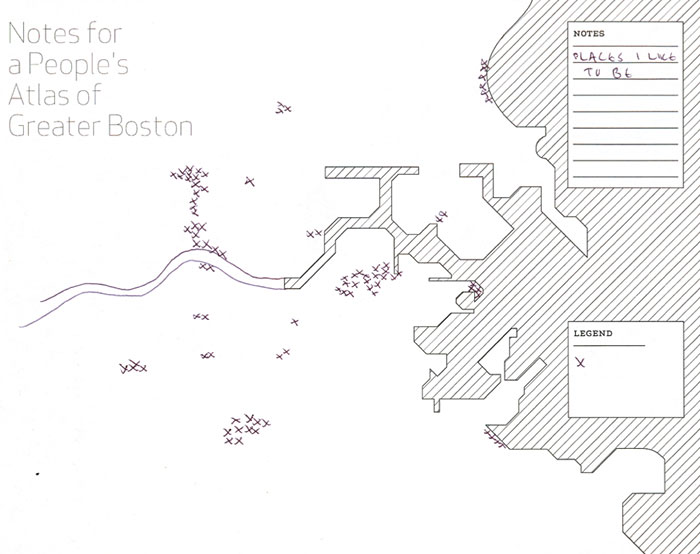 Check it out!